How to Dispose of Yard Waste
A Useful Guide on What to Do With Yard Waste
Yard work, whether you love it or hate it, is inevitable. At some point, grass needs cut, leaves need raked and branches need picked up. But where to dump yard waste once you've compiled it is the question. At RollOffDumpsters.com, we have a wide range of residential dumpsters for all types of landscaping projects, including: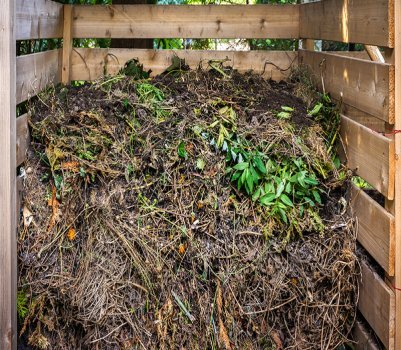 General yard maintenance.
Lawn debris removal and cleanup.
Brush, branch or tree removal.
Large-scale residential landscaping.
Commercial landscaping.
What is Considered Yard Waste?
Our roll off dumpsters have enough hauling capacity to accommodate virtually any type of yard waste, such as:
Dirt and mulch.
Grass and leaves.
Logs.
Shrubs.
Small branches.
Stumps.
Where to Dispose of Yard Waste
While a dumpster is the most convenient – and legal – way of getting rid of yard waste, there are alternatives to disposing of it, including:
Curbside collection: Not available for yard waste in all areas or through all trash collection companies.
Burning: Banned in many areas due to safety and environmental concerns.
Rent a chipper: A chipper is good for converting large branches and shrubs into usable mulch.
We accept yard debris in a majority of our service areas. To see if we can haul it in your area, give us a call at 1-888-905-2924 to speak with a customer service representative.
ORDER YOUR DUMPSTER
888-905-2924