How to Dispose of Concrete
A Helpful Guide on Concrete Disposal
Getting rid of concrete is tricky because it is heavy and awkward. But concrete disposal doesn't have to be difficult. Whether you're replacing your driveway or involved in a demolition project, there are a few viable options that make the process less of a hassle.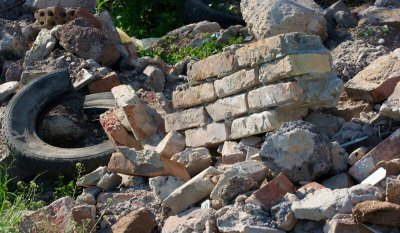 Where Can I Dispose of Concrete?
Rent a dumpster: At RollOffDumpsters.com, we offer 10 and 20 yard dumpsters for easy concrete disposal.
Recycle it: Concrete rubble can be recycled and used in raised garden beds, paths and walkaways, retaining walls and as a draining material in wet areas.
Concrete Removal Cost
Concrete disposal costs will vary depending on which method of disposal you choose. We offer a low, one-time fee that includes delivery, pickup, disposal and your rental period.
According to Concrete Network, recycling concrete from a demolition project saves on transporting concrete to the landfill (as much as $0.25 per ton/mile) and removes disposal costs (as high as $100 per ton).
If you're wondering how you can dispose of concrete, give us a call at 888-905-2924 to speak with a customer service representative. Our team offers helpful advice for all types of waste removal projects.
ORDER YOUR DUMPSTER
888-905-2924