Bulk Waste Removal
How to Get Rid of Bulky Items
Getting rid of junk can be a hassle, especially when you run into those bulky items you're just not sure how to get rid of. Fortunately, there are many ways you can go about it. Items such as appliances, electronics, furniture and mattresses can almost always be: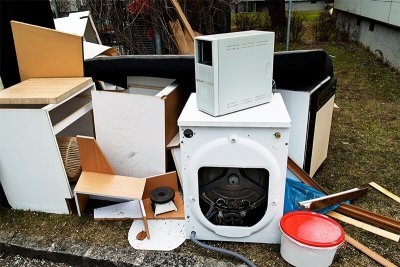 Disposed of using a roll off dumpster or curbside service.
Donated to a local charity or nonprofit organization (you can write them off on your taxes by following these guidelines).
Recycled through local companies or government programs.
Handed down to family and friends in need of a certain item.
For more information on bulk waste disposal, call 888-905-2924 to speak with a customer service representative or visit one of the following pages:
We offer a wide range or dumpster sizes that open up so you can easily walk in large and bulky items.
ORDER YOUR DUMPSTER
888-905-2924